Stretch. Build. Achieve.
The NetSpend Blog
Introducing The NetSpend Blog
September 15, 2015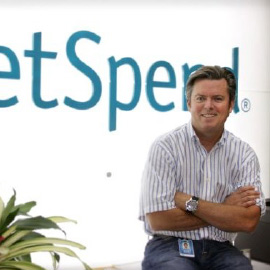 July 1st was my five-year anniversary at NetSpend. It's hard to believe that it's been five years. I've learned a lot in my time here. The most important thing that I have learned is that it's all about you, our customers. I ask my team every day, "What customer problem are we solving?" We stay focused on you, your needs, and your goals because it's your money and your life. We're just here to make it a little easier.
So I'm excited to be able to use this medium to talk with you directly. Like everything we do at NetSpend this blog will be focused on helping our customers and potential customers. We plan to focus on three main themes that we feel really impact our customers:
Stretch
We want to help you stretch your dollars. We get that many times there are more days than paycheck in a month so a major focus for the blog will be ideas for making your money stretch.
Build
We want to help you build a cushion. Sometimes you have a little more money than usual, a tax refund or some overtime at work. We'll talk about ways to save and budget so that you're prepared for a rainy day.
Achieve
You have goals; you are bettering yourself. We want to help you achieve those goals. We'll talk about getting out of debt, paying for education, or starting your own business.
I'm excited about this opportunity we have to talk with you in a new way about what's most important to you.
Chuck Harris
President, NetSpend